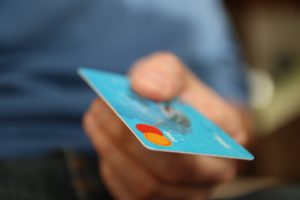 Dentistry along with medicine has seen explosive growth in the cost to provide those services. For many people, the cost is more than they can reasonably afford. Why is this so?  Does dentistry really have to be so expensive? Is it because dentists are greedy? How is dental care in other countries so much cheaper? I'm going to break it all down for you so you can truly understand what it costs to provide dental care.
USA Dental Care
Education – A dental education costs nearly $250,000 today. This only includes the cost of four years of dental school. If you add the other four years of undergraduate education most new dentists can easily be looking at debt in the range of $350,000 – $400,000. Over a ten year repayment period this works out to about $4000 a month just in student loan repayments.
Late Start on Earnings – Most dentists do a 1-2 year residency after dental school and at best start earning money around age 26-28. Missing out on those early years of earnings makes a big difference in how much money they have to earn to make up for it.
Dental Office Set-Up Costs – A typical dental office costs nearly $500,000 to purchase or a similar amount to build a new office. This ends up being nearly $5000 a month just in loan payments on the dental office.
Employee Salaries – Staffing is the biggest expense for a dental office. Typically, front office staff and assistants earn a minimum of $15/hr and hygienists earn double that around $30/hr. A typical office with 2 front office staff, 2 assistants, and 2 hygienists can easily pay about $25-30,000 a month just in salaries.
Business expenses – Business expenses for an office the size of the one described above usually run another $20,000 at a minimum. Taking all of the above into consideration, a typical office with 6 full time employees usually has expenses around $55-60,000 per month. Break that up over the course of about 20 days open per month and you've got an idea of how much money a dental office has to make in order to just pay the bills!
Self employment – Dentists who own their own offices are self employed. While it comes with certain perks, it also comes with more costs. Nobody provides health care and they pay more in social security and medicare taxes (currently 15.3%). Most employees don't realize that they only pay half of that because their employer pays the other half. They also don't realize that most health plans are subsidized significantly by their employer. An average family health plan costs over $1000 per month today!
Challenging job – Most people don't realize it, but dentistry is an extremely delicate and challenging job. Dentists are universally hated (and hear about it every day), work in an extremely small space (your mouth), and often have to do so on patients who are somewhat uncooperative. The stress gets to many dentists. If it didn't pay well, nobody would want to do this job.
Next time you're at your dentist, try to remember that all that money you're paying isn't going directly into your dentists pocket. More than likely that money is going to pay the staff, loans, and business expenses more than anything else. If your dentist does make good money after all that, it's likely because they sacrificed for a long time to finally get to that point.
Cheaper Dental Care in Other Countries
I've had several patients tell me that they simply can't afford to have their work done in the United States. These are usually people who are originally from another country and need extensive dental work. In the United States their work would cost ten to twenty thousand dollars. They can get the work done in their home country for anywhere from a quarter to a half the price. How is this even possible?
School Costs – Dental education outside of the United States is much less expensive. As a result, dentists in other countries don't have to make quite as much money in order to pay back the crushing burden of debt.
Less Regulation – The United States Government and State Dental Boards highly regulate the practice of dentistry. There are an incredible number of hoops to jump through as it relates to x-ray safety, office construction regulations, HIPAA compliance, OSHA compliance, and sterilization. Many other countries don't have this same level of regulation.
Lower quality lab materials – Costs of lab materials for crowns, dentures, and implants can vary wildly based on the quality of those materials and where they were created. Generally, the materials used by United States dental labs are high quality and can be tracked and proven. Many dental labs outside of the United States in cheaper markets use lower quality materials and you can't be quite sure where some of the materials are coming from.
Lower cost to run a dental office – Construction, equipment, and staff costs can all be significantly less expensive in certain countries.