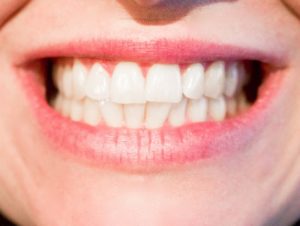 Many people come to me and ask the question, "Am I a good candidate for Invisalign?". You may be wondering the same thing about yourself. I've found that many adults desperately want to straighten their teeth but aren't interested in going through traditional braces. If this is you, you're not alone. You may have even been to several dentists who have told you that you're not a good candidate for Invisalign.
A couple of years back I attended a continuing education seminar for advanced Invisalign treatment. The presenter was a dentist who has done thousands and thousands of Invisalign cases. He related to all of us that he constantly gets that same question of "Am I a good candidate for Invisalign?".
His reply back?… "Do you have teeth? Then, YES, you are a good candidate for Invisalign."
Yes, it's a little bit of an exaggeration but it gets the point across. Invisalign isn't the same that it was 15 years ago. In an experienced dentist's or orthodontist's hands, Invisalign can treat almost anyone. I have an orthodontist I refer patients to who exclusively treats his patient's with Invisalign. That includes people who are missing teeth, have major crowding, or have large spaces.
I have a lot of patient's who have gone through Invisalign or are currently in Invisalign. They range from people with minor crowding issues to people who have major bite and cosmetic problems. They range in age from 16-65 years old. Just about every one of them will complete comprehensive treatment in under a year.
If you've been told that you're not a good candidate for Invisalign, you should get a second or third opinion from someone who has a lot of experience treating a wide variety of cases. What many dentists are actually saying is that they personally wouldn't feel comfortable treating you with Invisalign. It doesn't mean that it can't be done.
Who's Actually Not A Good Candidate?
In truth there are a couple of things that will disqualify you from Invisalign (but they would disqualify you from regular braces too)…
A mouth full of cavities. You've got to get them fixed first.
Active gum disease. If you've been treated for gum disease and your gums are healthy and the teeth are solid, then you can still have Invisalign. If the disease is active or you have loose teeth from gum disease, Invisalign or regular braces aren't a good idea.
There are also a couple of things that can make Invisalign more difficult but aren't an absolute disqualifier.
Dental implants can't move with Invisalign (or regular braces). If it is in a bad spot, it may need to be redone.
Bridges, especially long ones as they won't move very well.
Current TMJ problems
It's also important to remember that you may need additional dental restorative procedures after Invisalign to get that perfect result. The most common reasons to need additional treatment are…
Misshapen teeth
Teeth that are too small
Worn teeth
Dental restorative treatment can involve bonding, veneers, or crowns to change the shape or color of the teeth.
Finding A Dentist or Orthodontist
So we've learned that almost everyone is a good candidate for Invisalign. How do you go about finding someone who can treat you effectively if you've got a difficult case?
Your best option would be an orthodontist who does a lot of Invisalign. They'll typically have the best training and experience.
Another good option is to find a general dentist who is an Invisalign Premier or Elite Provider. You can look this up on the Invisalign Doctor Finder. There will be different designations next to each dentist or orthodontists. It can get a little confusing so here is what they all mean…
PREFERRED PROVIDER:
• Treats 10 cases per year minimum
PREMIER PROVIDER:
• Has treated at least 50 cases total
• Treats at least 25 cases every 6 months
 PREMIER ELITE PROVIDER:
• Has treated at least 300 cases total
• Treats 50 cases every 6 months
 TOP 1%:
• Is in the top 1% of all providers in numbers of cases treated.
Most orthodontists will fall in the Premier or Premier Elite Categories. Most general dentists will fall in the Preferred Provider category while you'll occasionally find one who is Premier.