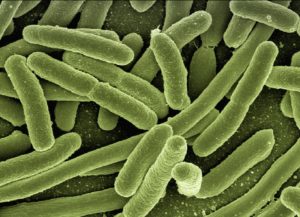 One of the most common causes of dental pain is a condition known as a dental abscess. An abscess is collection of pus in an enclosed space in the body. Pus forms in response to a bacterial or fungal infection. It is primarily a collection of dead cells and bacteria that have built up as your body fights the infection. As the pus builds up, it creates pressure, and this pressure creates pain in the area. Relieving that pressure is key to pain relief.
There can be several types of dental abscesses…
Tooth related
This is the the most common type of dental abscess. When the nerve of a tooth dies, either from trauma or a cavity, the area where the nerve used to be becomes infected. The areas acts as a reservoir for bacteria that continue an infection in the area. Until the tooth is removed or a root canal completed, the infection won't go away.
Gum related
Most people with gum disease don't develop an abscess, especially early on. They simply have a low level infection going on constantly. Occasionally this infection will get out of control and cause an abscess. When it gets to this point it is called a "periodontal abscess". This type of abscess very quickly destroys bone around teeth. In most cases the tooth will be very loose. In almost all cases of a periodontal abscess, the tooth must be removed and the infection cleaned out.
Are antibiotics effective for a dental abscess? 
In some cases an antibiotic can be effective, temporary treatment for a dental abscess until permanent treatment can be completed. It can reduce the amount of infection in the area which usually leads to a reduction in pain. It also makes it easier to get the tooth numb when it is time to treat it. Antibiotics do not treat the source of the infection and it will eventually come back. Some abscesses will not respond to the first antibiotic prescribed or to any at all.
Is a dental abscess dangerous? 
It can be. If the infection from your gums or teeth spreads into your neck or sinuses it can cause a variety of life threatening conditions. In rare cases, people do die from untreated dental infections that spread to the rest of the body. This happens to children as well as adults. I wouldn't recommend ever letting an abscess go untreated for a significant amount of time. Eventually it will cause problems, you just don't know when!
What is the best treatment for a dental abscess?
In most cases the best treatment is the removal of the tooth that has caused the infection. You don't necessarily have to be on antibiotics prior to having the tooth extracted. Active infection can make it more difficult for a tooth to be entirely numb though. A very large abscess sometimes needs to be drained before the tooth is extracted. Your dentist or surgeon will open the abscess up and drain out any pus. This will relieve the pressure and drastically reduces the pain.
Can I pop the abscess myself? 
If you can't get to a dentist, popping the abscess and draining out the fluid can provide some relief. Most of the time this isn't recommended as most people use unsanitary instruments to do this and risk developing a secondary infection that is worse than the abscess. If you do find yourself in a situation where you have no other option, you can sterilize a small pin and use this to drain the abscess. The best to sterilize metal is to dip it in some type of alcohol and then light it on fire. This will kill anything that is on it.