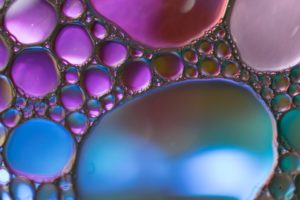 Oil pulling is the concept of placing a small amount of oil in your mouth (generally sesame oil but many others have been tried as well) and swishing, "pulling" it through your teeth, and holding it in place for some time. This oil is then spit out.
Oil pulling isn't necessarily a new concept but has recently become popular in the west due a surge in homeopathic remedies for various types of health problems. Oil pulling originated in India and has been practiced for centuries. Traditionally it was thought to help with a wide variety of health problems including inflammation, headaches, diabetes, and even thought to whiten teeth.
While it likely isn't dangerous, there have been no studies that have proven any benefit to oil pulling. There have been a variety of different studies that have measured the ability of oil pulling to reduce bacteria growth in the mouth or decrease inflammation. None of these studies have shown any benefit at all.
I recently had one patient come in with a cracked tooth that was abscessed and causing pain. She had tried oil pulling for several weeks and was confused as to why it wasn't helping! Please don't be this person! The biggest danger I see in oil pulling is that people turn to this method of dealing with an abscess or gum disease and don't actually take care of the problem at hand. As I've tried to make clear on this site, I think you should do everything you can to reduce your reliance on the medical and dental profession, including using home remedies that work. This is a home remedy that does not work and these types of dental problems are absolutely ones that should be treated specifically by a dentist.
Oil pulling = Definitely Not Recommended