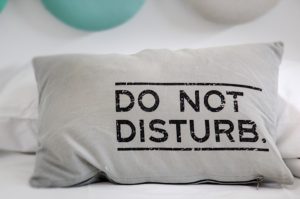 Are you ready to finally stop snoring? You've come to the right place. I'm a dentist by day, oral health blogger by night, and snorer anytime I manage to squeeze some sleep in.  This gives me a unique perspective on the snoring problem as both health care provider and sufferer.
I never realized how much snoring can interfere with someone's quality of sleep until I started snoring myself. Not only was my snoring waking me up as I was trying to fall asleep, but more importantly it also kept my wife up at night. A new baby at home + a snoring husband can lead to some problems!
I had been helping patients in practice stop snoring using various dental appliances for years. When it came time to help myself though, I was motivated to learn even more about the science of snoring and the best possible ways to treat it. Everything that follows is what I learned from years of clinical experience, my personal experiences, and from the science on the topic. As you'll see a bit further down, I eventually even came up with my own custom solution that I personally use at home. It's a unique technique that you won't find anywhere else. Read on to learn all about it…
Now what is snoring?
Snoring occurs when air passes through your airways and vibrates some of the soft tissues in your nose or throat. Snoring sounds can range from a very light occasional hum to constant loud growls that reverberate through your house. Typically the tissues vibrate more heavily when the passages are narrower than usual.
The causes of snoring are quite varied but most have the same characteristic of narrowed airway passages. The easiest way to break down the causes are to break them down into those reasons that cause occasional snoring and those that cause chronic, long term snoring.
Occasional snoring is most often caused by a cold or the flu. Mucus and inflamed airways narrow the passages and cause the snoring sound while sleeping. Some other triggers can be alcohol, tobacco, or other drug use. Colds usually cause "nasal" snoring, while most other things cause snoring that comes from the throat.
Chronic snoring on the other hand is more often caused by airways that are too small all the time. It can be a result of a tongue that falls backward while sleeping, extra fat tissue from being overweight, or poor muscle tone in the throat. Increasing age also seems to be associated with snoring.
Who Suffers From Snoring?
Anyone who sleeps with someone who snores knows that it usually doesn't affect the person snoring too much. In fact, they most often don't even know they do it or that it is a major problem. The person who has to deal with it is the person who really suffers. They typically get broken sleep as they are woken up again and again from the noise. More and more research has shown how important uninterrupted sleep is. Lack of or poor sleep can cause a variety of health problems ranging from daytime sleepiness all the way up to mental health issues and heart disease.
Health problems associated with snoring
One other common health issue associated with snoring is known as sleep apnea. It most commonly presents as someone who chronically snores and also notices that they don't sleep well or have excessive daytime sleepiness. With sleep apnea, a person not only snores but also stops breathing periodically throughout the night. This can range anywhere from several times an hour up to dozens of times an hour. Sleep apnea has major long term health consequences without treatment. These include excess drowsiness, heart disease, stroke, and even death. Every couple of years you'll hear about some celebrity who dies in their sleep (think recent Supreme Court Justice Antonin Scalia or comedy actor Chris Farley). Most often these cases are the end result of sleep apnea.
Before you try to cure your snoring, please make sure you don't have sleep apnea. Sleep apnea needs to be treated more aggressively than snoring because it is much more dangerous. A sleep study with a qualified sleep physician is the best way to tell if you have sleep apnea.
So let's say you snore but don't have sleep apnea. How do we make it stop?
For people who suffer from nasal snoring…
If you suffer from nasal / nose snoring you can try Breathe Right Nasal strips. They are a small adhesive strip that attaches to the outer part of your nose. They gently expand your nose where they are attached. This can often open your nasal passages just enough to stop the snoring. If your nasal snoring is a result of a cold or allergies, you should also take cold or allergy medicine to reduce mucus and inflammation in your nose.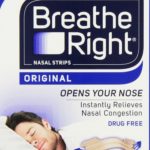 Another option to try is known as "nose vents". They look uncomfortable but aren't too bad. They are made of soft plastic silicone plugs that go up your nostrils. They gently hold your nasal passageways open and allow you to breathe better.
If your snoring comes from your throat and is chronic, there are a lot of additional options to try.
Change your sleeping position
One of the first things to try is changing your sleeping position. Many people only snore when they sleep on their back. Sleeping on your back allows your tongue to fall backwards, partially closing the tissues around the airway in your throat. Cue the snoring. Sleeping on your side or stomach can help reduce this effect and in some people stops the snoring entirely.
Lose weight
If you're overweight, another option is to try and lose some weight. Much easier said than done for sure. As your weight increases you gain additional fat tissue around your neck and airway. This again has the effect of partially obstructing your airway and making it so that snoring occurs. Many people start snoring when they reach a certain weight and will actually stop snoring if they decrease their weight below a certain point.
Snoring chin straps are ineffective
Some people  like to try wearing a snoring chin strap. Don't waste your time with one of these. Studies have shown that they aren't effective for reducing snoring alone.
Dental appliances for snoring
If these fixes don't work, the next thing to try is a dental appliance. A snoring appliance works by either pulling your tongue or lower jaw forward at night while you sleep. This has the effect of opening the airway passages in your throat enough to keep you from snoring. Done right, these appliances are highly effective at stopping snoring. As with everything else, there are a lot of different types of these appliances and it can be really difficult to know what is the best one for you. I'm going to review each specific type so that you know what you're getting in to and what is the best solution for you.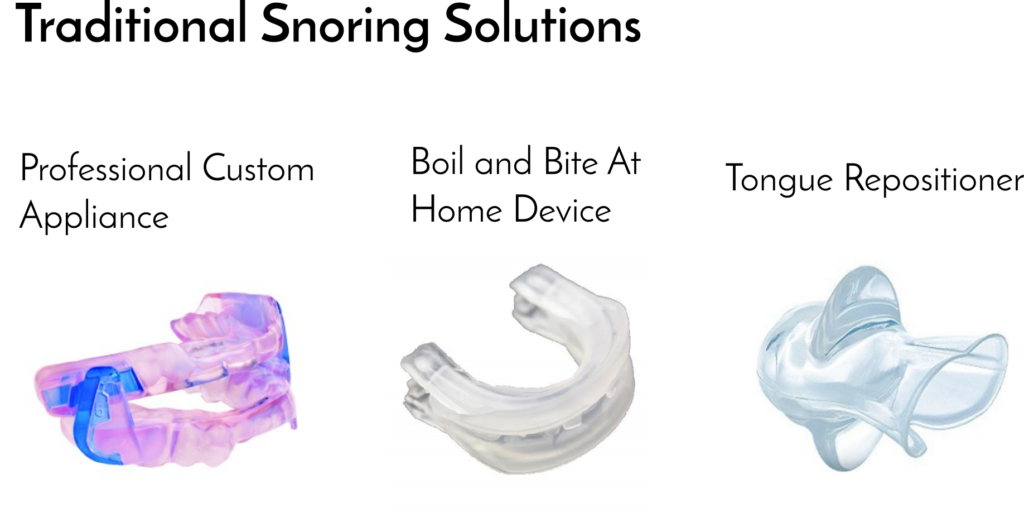 Tongue Repositioner – This is the easiest, but least comfortable type of dental appliance that can help relieve snoring. It works by pulling your tongue forward. I would recommend using one of these if you have no teeth, are missing most of your back teeth, or have very loose teeth from periodontal disease. There are a couple of different brands you can find online. One of the easiest to get is on Amazon. It is known as SnoreX. You can also search for "AveoTSD" and it'll pull up some additional options.
Boil and bite – You can purchase these from several websites online. The most common include SnoreRx, The Good Morning Snore Solution, or the Pure Sleep device. They are effective but tend to be more bulky, more challenging to adjust and get right initially. I'm not a huge fan of these mostly because of their bulk and I personally really struggle to sleep with that much in my mouth. Most people can get used to sleeping with them eventually with a bit of persistence over the course of several weeks.
Professional custom appliance – There are quite a few different types of professional dental appliances to help with snoring (and also sleep apnea). Some of the most common types that your dentist may have recommended include the Silent Nite, Somnomed, or TAP3. All have their benefits but my personal favorite professionally made appliance is the TAP3. It is well constructed, highly customizable, and allows your jaw to slide from side to side while sleeping. All of these are highly effective in reducing or eliminating snoring when customized appropriately. The biggest challenge with these is #1 cost and #2 getting used to wearing them as they tend to be quite bulky even though they are custom made.
If you decide this is the best route for you, make sure you find someone who has had some experience making dental sleep appliances or has had some additional training on the different treatment options. Picking the right type of appliance for you can make the difference between success and failure.
Make your own – This is the route I took. Most professional snoring appliances are bulky and cover all of your top and bottom teeth. They're also expensive to make and eventually break.
I decided to come up with a better option that worked better for me and would be an easy and effective option for other people too. The graphic below shows the type of appliance I created. I've found it to be extremely comfortable and effective for my snoring. It's easy to make adjustments at home, it's comfortable, it only covers a couple of back teeth, and it is cheap to replace if you lose or break it.
You may think it sounds really difficult to make your own snoring appliance. In actuality it is really quick and easy and I can guide you through the couple easy steps it takes. You can find more information in my step by step guide.
Alternative treatments
Myofunctional therapy
"Myofunctional" literally means "muscle function". The goal of myofunctional therapy is to retrain the muscles in your mouth (usually your tongue) to go to a more healthy position when at rest. There have been some interesting studies that have shown that results of myofunctional therapy can rival that of dental appliances. The biggest downside to myofunctional therapy is that it usually requires the assistance of a trained myofunctional therapist, it is expensive (I've seen quotes that run around $3000 for a year of therapy), and it takes months of exercises to see long term results. If you are very motivated and can't or don't want a dental appliance, this can be a good option. Otherwise, you would probably be happier with the quicker and easier results of a dental appliance.
Surgery
In very rare circumstances, surgery can help relieve snoring. Most of these are in cases where someone has extremely large tonsils that obstruct the airway. Removal of the tonsils can help relieve the snoring (and usually associated sleep apnea). If you've tried all the other options with no success and feel that snoring is causing a big problem, it might be time to check with an ear, nose, and throat surgeon to see if surgery could be helpful.